Our Team
Our Team
Through Northwestern Mutual, you have access to a nationwide network of financial representatives, advisors and specialists who can address your financial goals and objectives. This network of specialists work together to create a complementary solution for you.
When you became a client of Niekamp Financial, you placed your trust in us to help make your vision a reality. We honor that trust with the help of our team. Together, we make a strong commitment to assisting and servicing our clients in every way possible.
If at any time you have a question, concern or need, please let us know.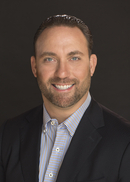 Scott Niekamp CFP® ChFC® CLU®
Wealth Management Advisor
(314) 744-5217
Scott Niekamp began his career with Northwestern Mutual in 2000 through the influence and support of his wife, Marcia, who was also a Financial Representative with the Network. Scott Niekamp finds great satisfaction in getting to know each of his clients and helping them identify and reach their personal and professional financial goals.
Scott has earned the CERTIFIED FINANCIAL PLANNER™ (CFP®), Chartered Financial Consultant (ChFC®), and Chartered Life Underwriter (CLU®) designations. He is an active member of the National Association of Insurance and Financial Advisors (NAIFA), Advanced Association of Life Underwriters (AALU), and Million Dollar Round Table (MDRT).
Scott has also received a number of industry awards throughout his career with Northwestern Mutual. In 2006, Scott Niekamp qualified as a Northwestern Mutual Forum member for the first time, which recognizes the highest level of productivity and excellence within the Network. He has qualified every year since.
Scott holds a B.S. in Finance from the University of Missouri - St. Louis. He is currently a member of the alumni chapter, as well as the Mizzou Tiger and Jefferson clubs.
After serving in the United States Air Force for 5 years, Scott Niekamp and his wife, Marcia, decided to move and start a family in St. Louis. He enjoys golf, boating, politics and spending as much time as possible with Marcia and their two children, Isaac and Anna. He strives to honor God in all he does.

Wealth Management Advisor
(314) 744-5200
Tom has been in the financial services industry since 1996 when he went to work for AG Edwards and Sons. Prior to that he had spent 18 years in a variety of sales, marketing and business consulting positions with Dow Chemical. He joined Northwestern Mutual in 2003 as an Investment Specialist and currently works as a Wealth Management Advisor out of the Chesterfield, MO office. Tom's primary focus is on personal and business planning. He combines practical experience with the full scope of products, services and expert assistance that Northwestern Mutual provides to help guide individuals to financial security. Tom graduated from the University of Missouri-Columbia with a degree in journalism. He and his wife, Ethel, have four sons, Dave, Dan, Michael and Ryan. They enjoy golf, hiking, travel and family vacations.
Staff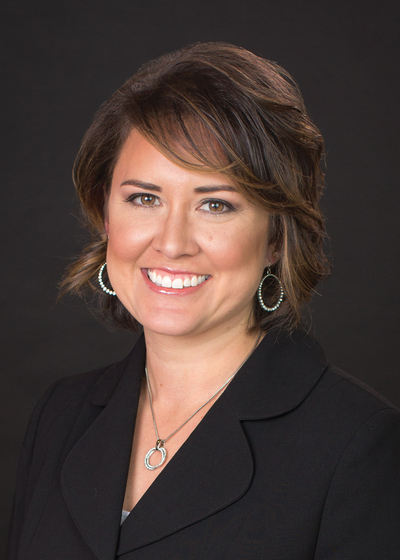 Mindy M. Ottiger, M.A., CASL®, CLU®, ChFC®, CFP®
Mindy joined Niekamp Financial in April 2015 to serve as the Director of Marketing and Client Services.  Her focus is building and maintaining client relationships to help ensure their goals become realities during the planning process.  Prior to working as a team member within the practice, Marcia Niekamp was one of Mindy's mentors when she started as a Financial Representative with Northwestern Mutual in 2001.  She took a two-year hiatus in 2008 to be a mom and help with her husband's family business and then returned to serve on other Wealth Management Advisors' teams.
"I feel most satisfied seeing the difference a client has made personally, professionally, and financially in their lives, their communities, and future generations because of the service and accountability we provide."
Mindy graduated from Webster University in Saint Louis, Missouri with a Bachelor of Arts in Advertising and Marketing Communications and a Master of Arts in Marketing.  She has earned the CERTIFIED FINANCIAL PLANNER™ (CFP®), Chartered Advisor for Senior Living (CASL®), Chartered Life Underwriter (CLU®), and Chartered Financial Consultant (ChFC®) designations and holds her Series 6, 63, and 7 along with her life and health insurance licenses. 
Mindy is married to Nick, and they have two sons and a daughter.  Mindy is also active with the tree business and the Uber to her kids' lacrosse practices/games and dance classes/competition. In addition to spending time with family and friends, she enjoys kickboxing and traveling.
The Chartered Advisor for Senior Living (CASL®) designation is conferred by the American College of Financial Services.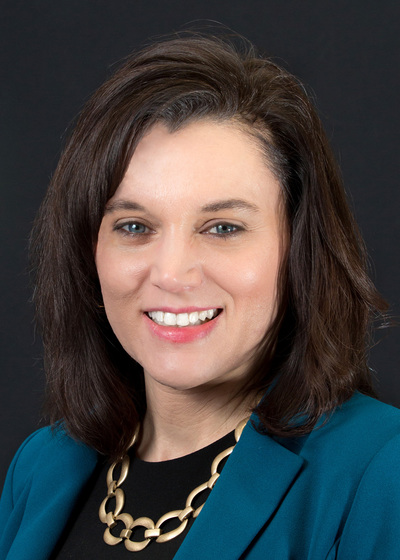 Lynn A. Hogan
Director of Operations
Office 314-744-5200

Lynn joined Niekamp Financial in February 2018 to serve as the Director of Operations.  With 13 years of industry experience, her focus is providing excellent client service and overseeing operation procedures for our comprehensive planning practice.  She began her career in 1993 at Smith Barney. In 2001, Lynn took time out of the industry to be a stay at home mom. During that time, she volunteered around the community, at her children's school, and served on the PTO board. In 2012, Lynn returned to the industry full-time as a client service manager at Moneta Group. She played an integral role in moving her principal's business to Clayton Financial group where she served as a Director of Client Services.
"Financial choices can be daunting and overwhelming. I find it rewarding knowing that I helped guide clients through those choices and giving them comfort knowing we are always here to help."
Lynn graduated from MacMurray College in Jacksonville, IL with a Bachelor of Science in Business Administration. She currently holds her life and health insurance licenses and the Financial Paraplanner Qualified Professional (FPQPTM) designation.
Lynn is married to Marty, and they have two sons. She enjoys spending time with her family either playing and watching sports, especially golf. She also enjoys time with friends and reading.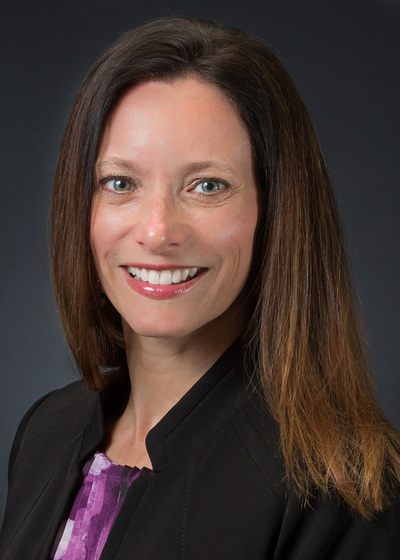 Leanne N. Zamora, CASL®
Director of Investment Services
Office 314-744-5252

Leanne joined Niekamp Financial in 2016 from a Northwestern Mutual office in Chicago.  Leanne helps manage the investment operations and brings over 15 years of industry experience, including a few years at the Northwestern Mutual home office in Milwaukee, WI.  Leanne provides excellent service to our clients and assisting the team in the preparation and processing of paperwork and processing investment transactions. 
"I enjoy working with clients and getting to know them and their family. I strive that my client gets the continuous high-level of service they have grown to expect and deserve."
Leanne graduated from University of Wisconsin – La Crosse with a Bachelors of Arts in Finance. Leanne has earned the (RICP®) Retirement Income Certified Professional, Chartered Advisor for Senior Living (CASL®), and holds her Series 63, 65, and 7 along with her life and health licenses.
Leanne is married to Michael, and they have one daughter.  She also has two bonus daughters of Michael's.  Leanne is active outdoors on the endless trails in Wildwood with her dog Tundra.  She and her husband foster dogs for local rescues.
The Chartered Advisor for Senior Living (CASL®) and Retirement Income Certfified Professional (RICP®) designation are conferred by the American College of Financial Services.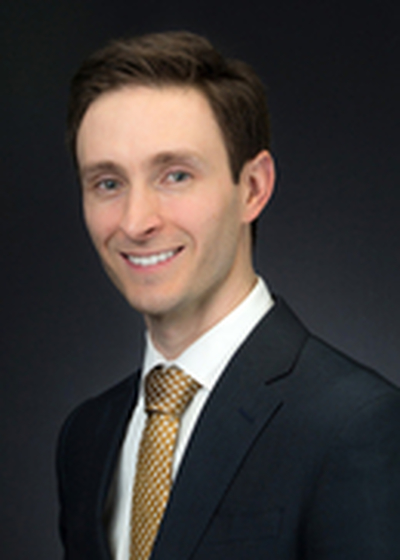 Nick S. Oldham, CRPS®, CFP®
Director of Portfolio Research and Advisory
Office 314-744-5269

Nick joined Niekamp Financial in January 2018 to serve as the Director of Portfolio Research and Advisory. His focus is aiding clients in developing their financial plan and creating a portfolio to match their risk level. Prior to working at Niekamp Financial, Nick worked as an independent advisor at LPL Financial and Valic Financial Advisors.
"Retirement is full of challenges and unforeseen risks. One of the most rewarding aspects of my job is helping clients to take proactive steps towards their retirement goals so they can be ready for the curve balls that may come their way."
Nick has 10 years of experience in the industry and obtained his Bachelor's Degree with a major in Finance from Southeast Missouri State University. Currently he holds the CERTIFIED FINANCIAL PLANNER™ (CFP®) and CRPS®- Chartered Retirement Plans Specialist designation. Nick's current licenses include series 7, 66, Life and Health.
Nick is married to Makenzie and they have two young children. They enjoy spending time with friends and family and working on house projects in their spare time.